Town Council want to preserve historical features of former Helston Natwest building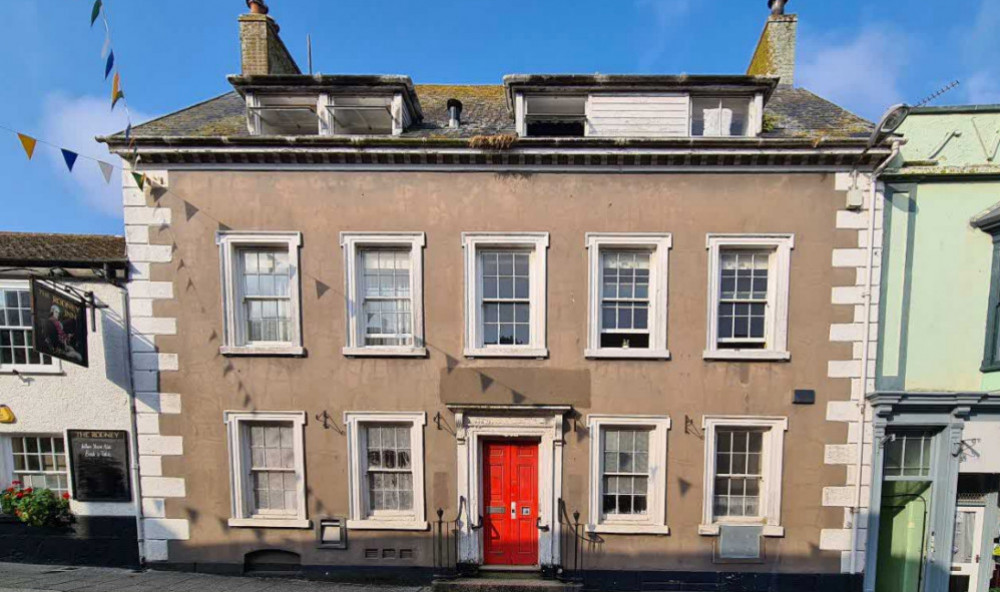 The front of the former NatWest building on Meneage Street. Credit: 3HW Architecture & Design.
Helston Town Council is worried about losing the historical features of the former Natwest building which could be turned into flats.
The planning committee met last week to discuss an application submitted by Tracey Gravell of Morning Developments Ltd to refurbish the grade ll listed building on Meneage Street and split it up into four flats.
It has been left empty since NatWest closed the Helston branch in 2017.
The frontage of the building would be tidied up and left almost as it was, the front door is currently two half doors but would be returned to one door, the wall safe and the "very badly repaired" cash point is going to be made good.
To the rear, the spiral staircase would be removed, extra windows put in, and a skylight added. The roof could also be extended forward.
Presenting the application was Cllr Boase who didn't have too many issues with bringing the building back into use. However, he did have concerns over the new uPVC windows, and losing any remaining historical features of the rooms.
He told the committee:
"There is only one historical room left in the building. It doesn't say what they're going to do with it because I can't see the listing status. I would have thought they'd have to keep it. We might be able to stipulate that any historical features left in the building can be preserved.
"This kind of in town residential development could be very good – especially in Helston," Cllr Looker added.
Cllr Boase replied:
"I have no problem with the development. Just the materials that are used. I'd be okay if we put a recommendation that we would prefer to see windows in keeping with the conservation area."
Cllr Boase proposed to recommend refusal. However, the plans would be accepted if the rainwater goods, windows, doors, and the balcony screening are in keeping with the conservation area and the property being a listed building.
Another condition was maintaining the historic features in the building, including the interview room, fireplace, coving, panelling, and historic wine bins.
The planning committee voted to recommend refusal.