Helston Community College "great place to be" says headteacher after positive Ofsted report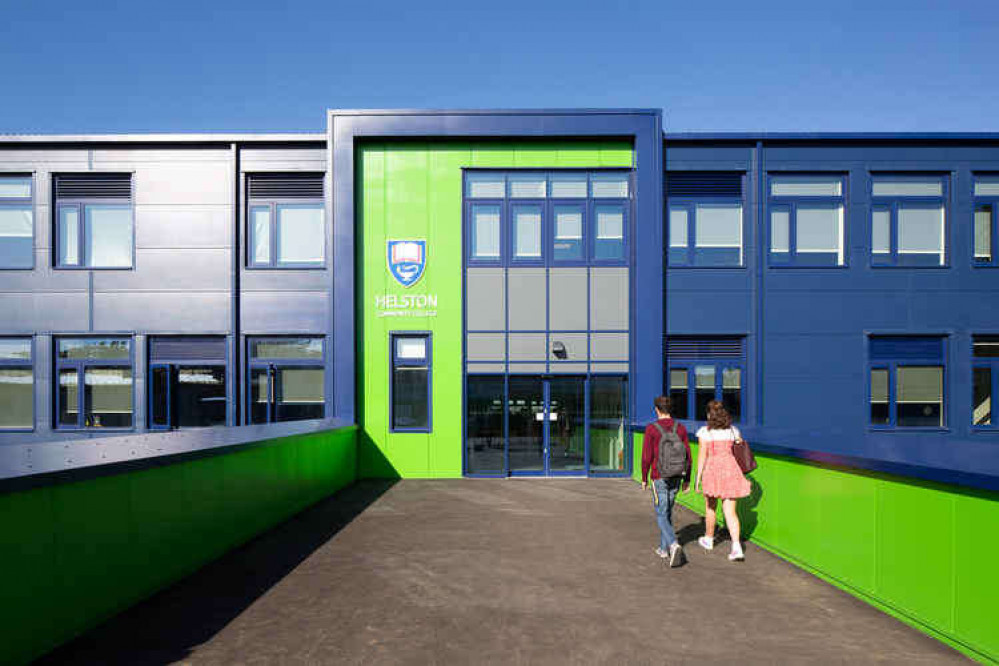 A picture of the college. Credit: Helston Community College.
The headteacher of Helston Community College praised the ongoing hard work of people at the school after a positive Ofsted report.
This week two academies led by Southerly Point Co-operative Multi-Academy Trust received reports following Ofsted inspections.
First, Ofsted says that Helston Community College continues to be a "good" school.
There are a number of very positive comments throughout the report, including that inspectors describe Helston as an "'inclusive school that pupils are proud of and happy to attend, noting that they enjoy their lessons and feel well-supported by their teachers.
Other parts of the report highlighted that there is a wide range of extra-curricular activities, particularly in sports, music, drama, and creative arts.
Staff are committed and feel proud to work at the school, feeling well supported by leaders.
Students study a wide range of subjects from Year 7 to Year 9, giving them a good foundation from which to make GCSE choices. In Key Stage 4 and sixth form, the report notes that there is a range of vocational and academic courses to suit the needs and aspirations of all students.
The report also added that the school's special educational needs coordinator uses many strategies to identify students' needs, and together with his team, provides staff with appropriate information to support these students.
Helston's headteacher Wayne Jenkins said:
"Overall, the report serves as a testament to the ongoing hard work of Helston Community College to make sure that students continue to receive a strong education, despite the huge disruption and many challenges of the last 20 months because of the pandemic.
"I was particularly pleased that the report notes the pride that both students and teachers take in being here, which I believe is what makes our school such a great place to be. Perhaps most importantly, I would like to thank you all for your ongoing support and help which are absolutely central to the school's success, thank you."
The second Ofsted report following an inspection of a Southerly Point academy relates to Landewednack Community Primary School. It has been graded as Inadequate. There are some very positive areas, for instance, inspectors praised Landewednack as a "family-oriented school", recognised the contribution the school makes to the local community, and says that the staff are "very caring".
However, it also says that the school needs to make improvements across several areas, including around the curriculum and early years provision.
Click here to see more from Helston Community College.
Carry on the conversation on our Twitter and Facebook pages. [.B]