Council tax in Cornwall to rise by maximum amount for second year running
By Lee Trewhela LDRS Reporter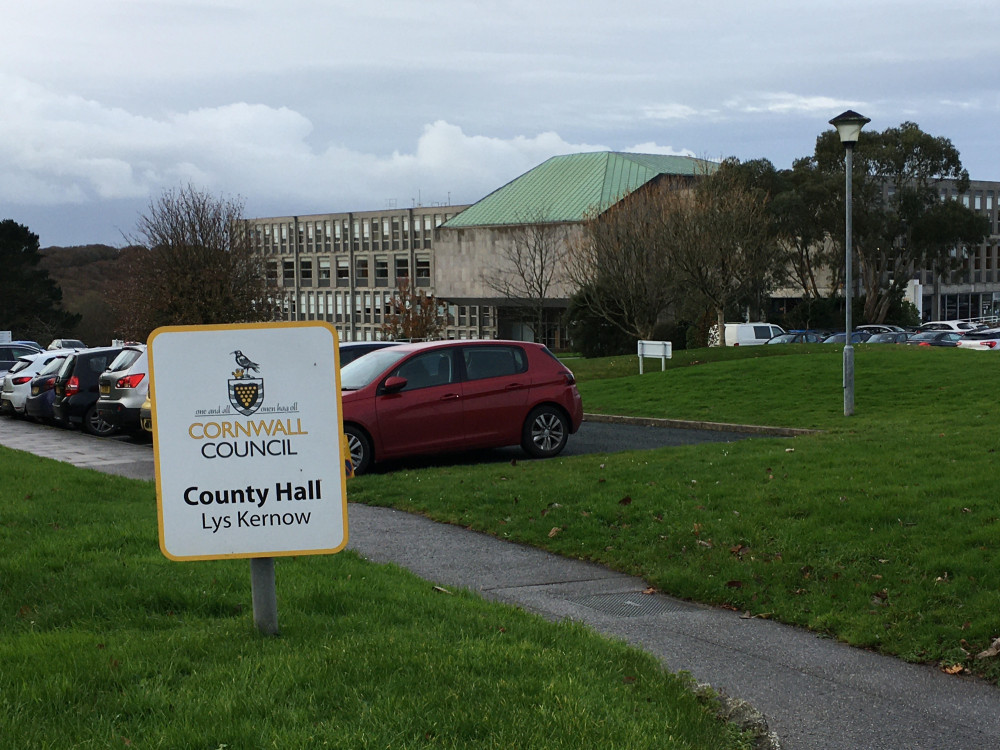 Cornwall Council, County Hall, Truro. (Image: Richard Whitehouse)
Council tax in Cornwall is set to rise by almost 5% for the second year in a row, the maximum allowed by the Government without the need for a referendum.
Cornwall Council's cabinet will meet next week to consider draft budget proposals which have to achieve savings of £29m next year. The council has to make further savings of £45m by 2027/28 citing continuing financial pressures as a result of global events and the residual impact of the Covid pandemic.
The plans include "new efficiency measures" and income generation worth £11m on top of measures worth £18m already planned for 2024/25. Under the draft proposals council tax would rise by 2.99% which, in addition to the government's 2% levy for social care, would see a total increase of 4.99%.
Council tax currently stands at £1,480.92 for Band A, £1,727.75 for Band B, £1,974.57 for Band C, £2,221.39 for Band D and £2,715.03 for Band E. The total increase of 4.99% would see the council's share of bills for a Band D property rise from £1,802.79 to £1,992.75 for 2024/25 – the equivalent of an extra £1.73 a week.
The Conservative-run council also increased council tax by 4.99% for the current financial year, 2023/24. Like the mooted increase for next year, the tax included a general increase of 2.99% and a 2% levy to fund adult social care. It followed a 2.99% increase, including a 1% adult social care levy, for the year 2022/23.
The plans for 2024/25 include a proposal that the council treat care experiences as a "protected characteristic", including people of any age with experience of being in children's social care. This would mean the council giving experience of care the same status as other protected characteristics, as set out in the Equality Act 2010 – in effect treating it as a tenth protected characteristic within Cornwall. Council tax support for those struggling to pay bills would be protected, including support for care leavers up to the age of 25.
The cabinet will also discuss the Director of Public Health's Annual Report, which examines the health inequalities and challenges that Cornish communities face and how best to address them.
Cllr David Harris, deputy leader of the council and portfolio holder for resources, said: "Like other local authorities we continue to face enormous financial challenges and must work doubly hard to find creative solutions that allow us to meet them head-on. We have done this by finding new efficiency measures and ways to generate income that will help us return a balanced budget.
"These proposals focus on our priorities and reflect our commitment to deliver value for money for residents while protecting frontline services and supporting the most vulnerable among us. Following our review of these plans the details will be put before the council's various scrutiny committees and I look forward to receiving their feedback."
The cabinet meeting takes place at 10am on September 13.
New helston Jobs Section Launched!!
Vacancies updated hourly!!
Click here: helston jobs