Mercedes GLE PHEV review
By Ginny Buckley - Motoring Correspondent
---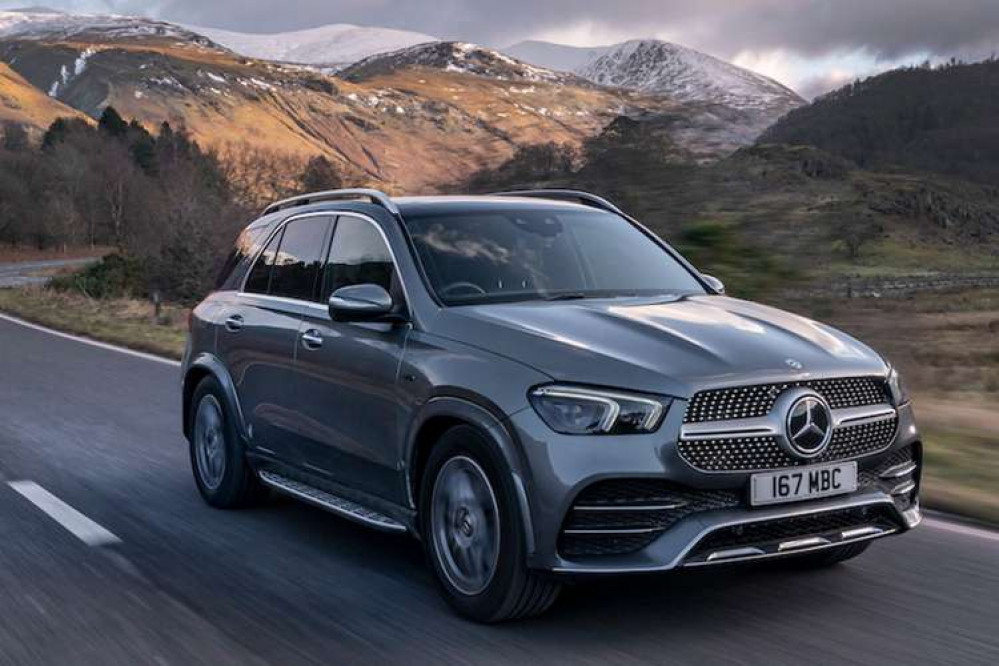 If you're a company car driver or have the right lifestyle, the GLE hybrid is an excellent option – it's quiet, plush and very posh.
Mercedes is making a big thing of the pure-electric cars it's launched recently, but it has also been quietly plugging away at its plug-in hybrids too. The latest is the GLE.
For the time being, the GLE is the largest plug-in hybrid SUV Mercedes makes and comes in two flavours, the regular SUV and a 'Coupe' version with a lower roofline. It rivals the BMW X5 xDrive 45 and Volvo's XC90 Recharge, but unlike those cars the Merc is a diesel.
That's right, the GLE is a diesel plug-in hybrid. The theory goes that the electric motor allows you to slip through the city with zero emissions, and then for all the other places like motorways there's an efficient diesel engine powering the car giving better fuel consumption.
The GLE – badged GLE 350de – gets a 2.0-litre diesel engine under the bonnet and an electric motor that's powered by a 31.2kWh battery. On-paper figures are 315bhp in total, up to 66 miles of pure-electric driving and a rather impossible-sounding fuel consumption of up to 403mpg. The 29g/km of CO2that's coughed out from the exhaust pipes will please company car drivers as it means the big Benz falls into the 7% BiK bracket and brings much lower tax burdens.
The GLE 350de won't just impress business users though as it's a pretty posh SUV with a decent amount of equipment. The interior fit and finish is pretty good and the interior feels more special than a BMW X5's, but it's not quite as spacious or relaxing as a Volvo XC90's cabin.
Speaking of space, while there's tonnes of it for back-seat passengers the GLE plug-in only comes with five seats as the battery eats into some of the boot.
On the move and the GLE is as plush as you'd want a big Merc to be. The engine and electric motor work very well together, but once that big battery is depleted, the diesel can sound a bit gruff. Fuel economy nosedives to around 40mpg too. But 60 miles from a full charge will be more than adequate for most people's daily commutes, meaning that diesel engine might be rarely disturbed.
The plug-in GLE costs just over £3,000 more than a standard 2.0-litre diesel GLE, which doesn't a large premium when you consider the potential tax and fuel savings. Perhaps hybrids could make diesel acceptable again.
You can read more motoring advice from Ginny Buckley on the website: electrifying.com